Meet the Team
At Dental Masters, we know how important it is to hire, train, and educate the right people. Our staff is a pleasure to know because they are friendly, honest, and highly skilled. People enjoy working here for the clarity and integrity of how we do business and for the opportunities they have to succeed.
MIKE KULWIEC, CDT
Owner
+ Fixed & Removable Technology
+ 41 Years Experience
Contact:
707-975-0005
Mike Kulwiec attended the University of Southern California, graduating summa cum laude and Phi Beta Kappa in 1979, with a major in Business Admin and Social Science. He grew up in the dental lab field—his father Len was also a technician and lab owner. Mike earned his CDT in 1982. Mike is the founder, owner, and general manager of Dental Masters Laboratory. He has published and lectured internationally on the management and dental technology. He successfully developed two other dental businesses, both of which were sold to NASDAQ-listed companies. Mike now directs Dental Masters' development as a premier quality, service-focused laboratory. Mike enjoys skiing, tennis, hiking, reading, and traveling.
---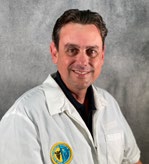 Brannan Padilla, CDT, MDT
General Manager
+ Fixed & Removable Technology
+ 26 Years Experience
Contact:
707-755-0034
With 30 years in dental technology, Brannan began his career as a delivery driver, then soon became an experienced technician and later a lab owner. He has Board Certifications in both Crown and Bridge and Ceramics. In 2001, Brannan earned his Master certification from ASMDT Master Dental Technician program. In 2007, Brannan purchased Crown Craft Dental Lab. He gained further success by adding a fully Digital Cad Cam workflow. In 2019 he sold to Dental Masters and became General Manager of the Sacramento main lab in 2020.
As the father of four, he enjoys family time spent hiking, skiing and hunting.
---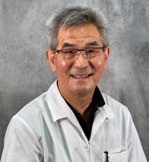 Dominic Kim, CDT
Technical Manager
+ Fixed & Removable Technology
+ All-on-Four Specialist
+ 45 Years Experience
Contact:
916-926-8565
Dominic's dental technology career began with his 1977 graduation from Korye College with a degree in Dental Technology. He emigrated to the US in 1983. As a Master-level technician, he has expertise in both Fixed and Removable work with added expertise in Guided Surgery, Full-Arch Implant-Borne restorations and Advanced Cosmetic Smile Designs.
Dominic enjoys his time with family, staying in-touch with new dental technology and maintains an avocation as a Deacon in the Catholic church.
---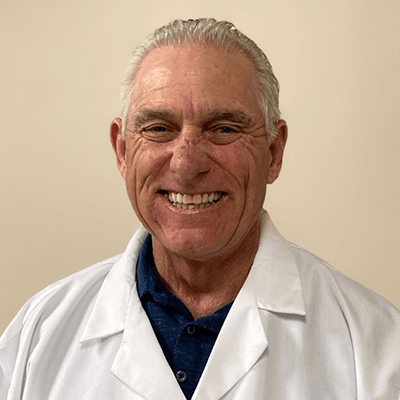 John Hazen
Manager
+ Completed & Partial Dentures
+ Fixed & Removable
+ Splints
+ 50 Years Experience
John began his Dental Technology career in 1972 with the US Navy, where he was educated in both dental technology and assisting. With nearly 50 years experience, John is PTC Certified in both Competed Dentures and Crown & Bridge fabrication. He also has expertise in the areas of fixed and removable implant-retained restorations, along with in-depth knowledge of Dentures, Partial Dentures and Splints.
In his spare time, John enjoys golf, carpentry, his grandson and rides on his Harley.
---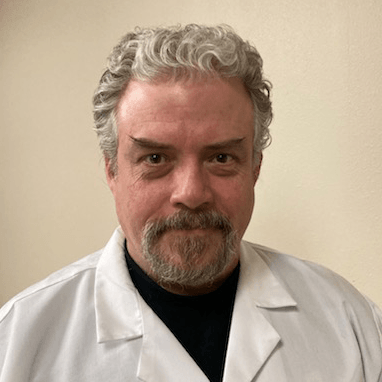 Mike Gartner
Manager
+ Removable Partial Dentures
+ 20 Years Experience
Contact:
207-975-0063
Mike leads our RPD team overseeing the creation of alloy-based and alloy-free RPD's. With nearly 20 years at Dental Masters, Mike's expertise also includes Crown & Bridge, under RPD fabrication, attachment-retained RPDs and implant-retained restorations.
---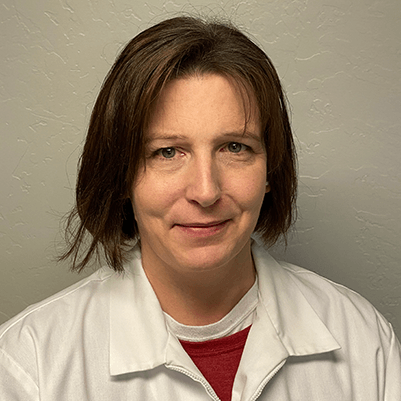 Angela Peterson
Manager
+ Digital Dentures
+ Digital Splints
+ Conventional Removables
+ 18 Years Experience
Contact:
916-926-8695
Angela emigrated to the USA from Schweinfurt, Germany in 2004. With 18 years experience in Removable Prosthetics , she now leads our Digital Denture and Digital Splint fabrication team and also contributes her expertise with Conventional Removables. Angela enjoys spending time with her family and traveling with her husband..