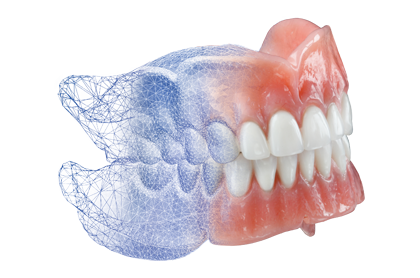 Avadent® Digital Dentures
AvaDent®'s revolutionary technology brings the precision, speed, and profitability of digital process automation to dentures using Computer Aided Engineering. CAE in conjunction with CAD/CAM creates a comprehensive digital platform that drives a level of control and consistency never before possible. AvaDent has the ability to create precise-fitting aesthetic dentures in as little as two appointments.
AvaDent offers many benefits to doctors and patients:
Computer-designed for accuracy
Precision-milled for exceptional fit
Fewer appointments than conventional techniques
Better efficiency means you can handle more cases
Bio-hygienic material helps reduce sore spots and denture breath
AvaDent offers you and your patients exceptional function, aesthetics, and convenience.