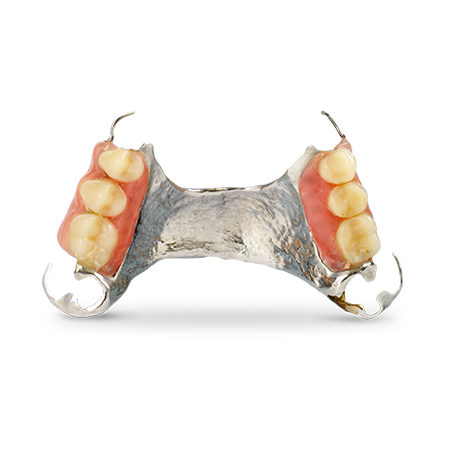 LASERTEK™ Partial Dentures
The Dental Masters team designs LaserTek™ Partial Dentures using the latest CAD software. We fabricate them out of cobalt chrome using EOS Selective Laser Melting technology. Our team specifically chose to use Selective Laser Melting to craft these partials as this process results in exceptional fit, high comfortability, and long-lasting strength.
LaserTek™ RPDs are give extreme comfort and are easier to wear than traditional cast metal partials. These RPDs offer 12% elongation and zero casting defects for high durability and esthetics. Dental Masters also offers these partials with a 10-year worry-free warranty against breakage.