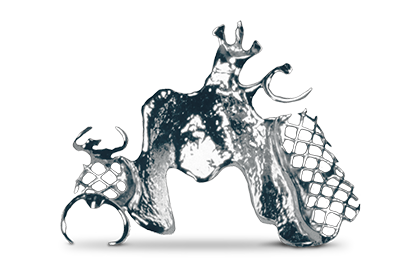 Vitallium® Partial Denture System
We offer a Vitallium® 2000 Framework and Framework Complete RPD. Vitallium 2000 is a partial denture system with superior strength and fracture resistance for lightweight partials that provide improved esthetics and a high level of patient comfort. Add to that Vitallium's high surface luster and biocompatibility, and it's a solid choice for patient satisfaction.
Includes framework, Heraeus Kulzer Artic® Teeth, and True-Life™ setup and finish.